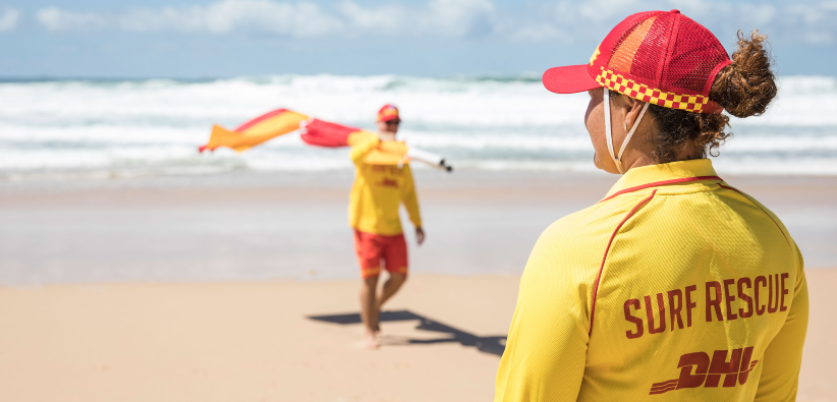 10,000 reasons to thank our Volunteer Surf Lifesavers
This week marks National Volunteers Week and there are 10,000 reasons beach goers should be thankful for volunteer surf lifesavers who patrol the Australian coastline.
As Australia's largest volunteer organisation, Surf Life Saving Australia's (SLSA) volunteers performed more than 10,000 rescues throughout the season, contributing more than 1.3 million hours to keep watch across our coastline.
Volunteering Australia's National Volunteers Week will take on a different feel in 2020 due to current restrictions around the country – but that doesn't mean Australian's can't show their gratitude.
Surf Life Saving Australia President, Graham Ford AM, said National Volunteers Week is a great opportunity for Australians to thank those who give back to communities across the country.
"Connecting to our local communities has never been more important and Surf Life Saving Clubs play a vital role within coastal communities across the country," said Ford.
"With over 176,000 volunteer members part of Surf Life Saving Australia, all who volunteer in many different ways to support their communities from patrolling, education, training the younger generation, first aid and mental health, environmental initiatives and so much more.
"Every season Surf Life Saving volunteers save more than 10,000 lives and contribute more than 1.3million hours to keeping watch over Australia's iconic coastline.
"During the 2020 National Volunteers Week we want to pay tribute to the thousands of volunteers who make up Surf Life Saving in Australia and those who have kept our movement strong for the past 113 years.
"This week we'll be celebrating online the significant contributions made by volunteers and we're calling on all Australians to show their recognition for the great work of so many people by supporting National Volunteers Week," he said.
National Volunteers Week is inviting all Australians to put their hand up and thank volunteers around Australia by waving a special smile of appreciation from home. Upload your wave photo to social media and share using the hashtags #waveforvolunteers and let's stay connected during National Volunteers Week – click here for more.