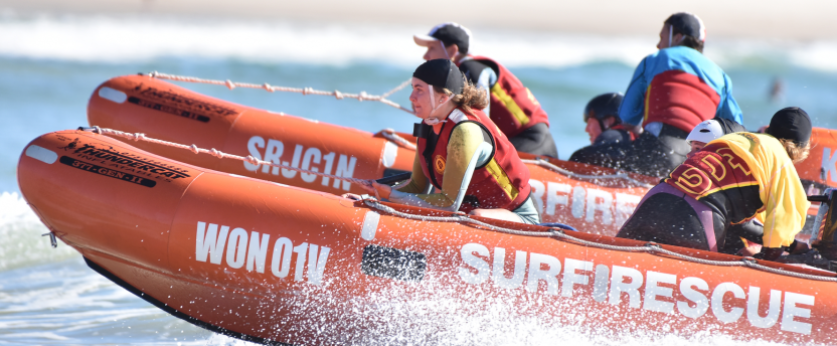 2020 Australian IRB and Pool Rescue Championships Postponed
Due to the continuing escalation of the global COVID-19 pandemic and current Federal and State Government restrictions, Surf Life Saving Australia has made the decision to postpone both the 2020 Australian IRB and Pool Rescue Championships.
The annual Australian IRB Championships were due to be held from 23-26 July at Mollymook, NSW while the annual Australian Pool Rescue Championships were scheduled to be held on the Gold Coast from 7-9 August.
"It is unfortunate that we have to again make decisions that impact our events and members involved, but in the current climate, it is the right and appropriate decision for Surf Life Saving Australia to make," said SLSA President Graham Ford AM.
"The circumstances and uncertainty surrounding COVID-19, as well as our priority for the health and wellbeing of our members, officials, volunteers, staff and supporters have led to this decision, which is also in line with Federal Government advice and regulations.
"It is also important that we continue to play our part as an organisation and movement to support the need to reduce the spread of the virus out of respect for all Australian's and the health care system.
"SLSA staff are working on a variety of contingencies and scenarios in the hope that we may be able to re-schedule these events later in the year when there is more clarity and certainty around the current serious health concerns and situation."
SLSA will provide information and updates at regular intervals were appropriate, or when new information and details become available. To ensure you don't miss any updates, make sure that you are signed up to receive our monthly Surfline eDM to members as well as following the SLSA social media channels.
SLSA continues to monitor the situation and advice of the Federal Government closely. Updated information can be found here.
Further information on the COVID-19 virus can be found here:
Australian Government
https://www.health.gov.au/news/health-alerts/novel-coronavirus-2019-ncov-health-alert
World Health Organisation
https://www.who.int/emergencies/diseases/novel-coronavirus-2019
Centres for Disease Control and Infection
https://www.cdc.gov/coronavirus/2019-nCoV/index.html
Australian Capital Territory
https://health.act.gov.au/public-health-alert/updated-information-about-covid-19
New South Wales 
https://www.health.nsw.gov.au/Infectious/diseases/Pages/coronavirus.aspx
Northern Territory 
https://health.nt.gov.au/news/coronavirus
Queensland 
https://www.health.qld.gov.au/clinical-practice/guidelines-procedures/diseases-infection/diseases/coronavirus
South Australia 
https://www.sahealth.sa.gov.au/wps/wcm/connect/public+content/sa+health+internet/health+topics/health+topics+a+-+z/COVID+2019
Tasmania 
https://www.dhhs.tas.gov.au/news/2020/coronavirus_update
Victoria 
https://www.dhhs.vic.gov.au/victorian-public-coronavirus-disease-covid-19
Western Australia