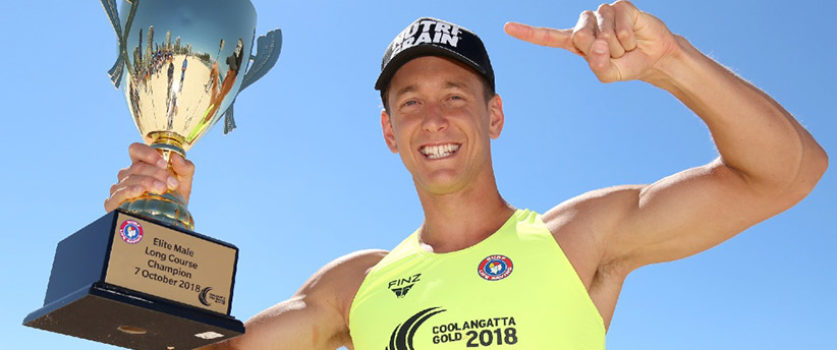 Surfers Paradise Ironman Ali Day became the undisputed king of the Coolangatta Gold today bolting to a record-breaking sixth title
It was another golden day out for Day, the boy who grew up in Warilla on the NSW south coast and who has plied his ironman trade on the Sunshine Coast and more recently on the Gold Coast.
Day won the day in 4 hours:01 minutes 00 seconds with Surfers Paradise teammate, Kiwi Max Beattie second in 4:21.58 and Sydney's Mitch Allum from Wanda third in 4:23.37.
"I love this event so much," Day said.
"I had a crack at it in the under-19s and it broke me. Today I was pretty emotional, just tears of joy looking at my dad Ross and my brother and my partner and all my friends that I had there today.
"I just can't believe it really that a kid that was 18 years old that couldn't get on the podium – now I've got six."