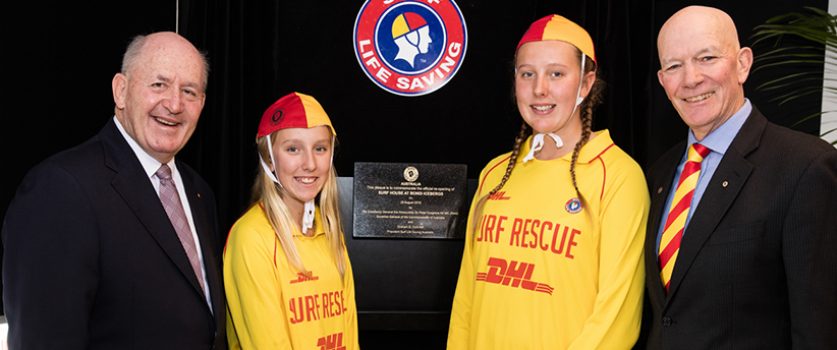 Despite it being the off season for surf lifesavers in most parts of the country, a lot has been going on over the last few months.
For those who haven't heard already, I wanted to share some exciting news. In June the Coalition Government recognised a need for greater investment and resources in training for our volunteers.
This $10 million financial commitment will greatly improve the quality of existing training and enhance opportunities to suit the busy lives of volunteer surf lifesavers. To learn more about this investment click here.
Earlier this month our 109 year old organisation was recognised for its long-term commitment to to the Australian community. On August 12, the United Nations Association of Australia awarded Surf Life Saving Australia the community Lifework Award.
The award acknowledges the long history of dedicated men and women in the movement who have worked in positive ways to contribute towards the betterment of mankind through community service.
Each and every Surf Life Saving member should feel proud of this well placed acknowledgement of the amazing work you do on and off the beach.
Another milestone in the rich history of Surf Life Saving was marked yesterday, with His Excellency General the Honourable Sir Peter Cosgrove AK MC (Retd), Governor-General of the Commonwealth of Australia, officially welcoming Surf Life Saving Australia back to its 'spiritual home' at Bondi Icebergs.
As part of the days celebrations the Governor-General presented three groups of surf lifesavers with the coveted National Rescue of the Month Award, following several dramatic rescues in New South Wales and Victoria earlier this year.
The return to Bondi is significant for the movement and marks 109 years since the establishment of the original clubs in the Waverly Municipality.
I would also like to take this opportunity to wish the Australian Life Saving Open and Youth Team luck as they head off to the Netherlands to compete in the World Life Saving Championships. The team have had excellent preparation and are expected to perform well.
The teams depart of August 31 and will compete in Eindhoven for the pool events and Noordwijk for the beach events from September 1 – 18. We hope you will all get behind the team, and if you wish to follow their journey you can do so by visiting their official Facebook page.
As a final note, I would like to send my best wishes and gratitude to all our patrolling members who will be heading back on patrol over the coming months.
Yours in Surf Life Saving,