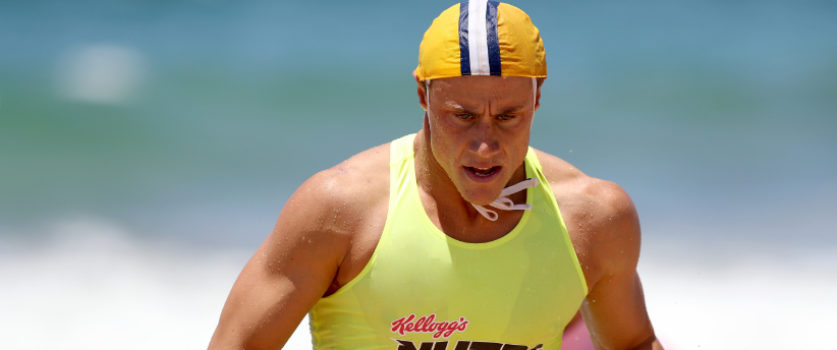 Australian athletes have absolutely dominated at the Hawaiian Molokai to Oahu Paddleboard race this morning with the first ten paddlers across the line all from down under.
The 52-kilometre race from Molokai to Oahu across the Ka'iwi 'Channel of Bones' attracts over 200 competitors from over 20 countries and many Aussie athletes who have their roots in surf lifesaving.
IronMan Matt Bevilacqua has taken out his fifth consecutive win in the Men's Solo Unlimited Prone Paddleboard and set a new course record of 4:20:50, beating his own 2016 record by 10 minutes.
In what was a repeat of their 2018 rivalry, IronWomen Harriet Brown and Lizzie Welborn vied for the top spot in the Women's Solo Unlimited Prone Paddleboard with Lizzie coming in just under a minute behind Harriet.
While this is Harriet's third straight win, both women battled the channel of bones in record time with Harriet setting a new course record of 4:50:58.
Alexandra Headland surf lifesaver Campbell Guthrie jumped up the ladder from fifth place in 2018 to a silver medal behind Bevilacqua after an impressive 2018/19 surf sports season. Guthrie is now the second fastest Male in the Molokai to Oahu's 22 year history to cross the Ka'iwi channel, boasting a time of 4:32:52.
Tugun's Joel Erskine finished third to Bevilacqua and Guthrie with an impressive 4:37:40 time.
23-year-old Lachie Lansdown had an impressive 2019 race across the channel as he snagged the gold in the Under 29 Men's Stock Prone, setting a new personal best of 4:45:23.
After finishing third overall in the Unlimited division in 2018, Maddie Spencer returned to the Stock division and nabbed a silver in 2019.
Brielle Cooper from Kurrawa improved on her rookie year in 2018 and claimed the bronze medal in the Women's Solo Unlimited Prone with a 5:27:23 finish time.
Manly LSC team mates Harrison Stone and Stewart Maclachlan both impressed in their Solo Stock Prone age groups, with Maclachlan taking out the top title in the 30-39 age group and Stone grabbing a silver in the Men's Stock Prone Paddleboard Under 29 category.
Maclachlan has also set a new record for the Men's Prone Stock Paddleboard beating his own 2017 record by 19 minutes.
Former IronMan Hayden Smith took out top title in the 30-39 age group of the Solo Unlimited Prone with a time of 4:46:12.
Congratulations to all our surf sport athletes and to all the competitors in the Molokai to Oahu Paddleboard race.