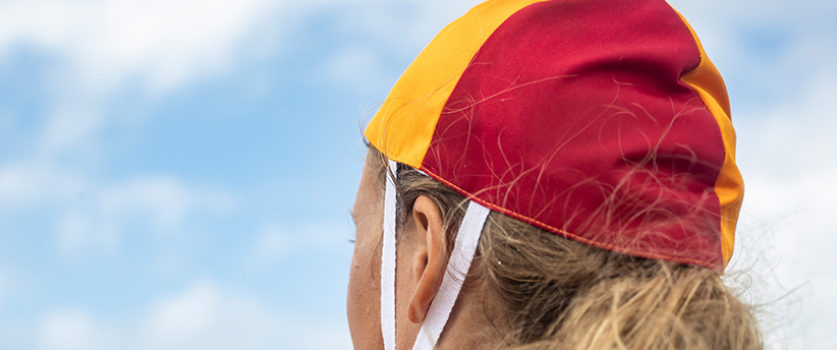 With 36 coastal drowning deaths since 1 December, Surf Life Saving Australia (SLSA) is calling on all coastal visitors to 'Look after your mates' this Australia Day.
The summer drowning toll shows that 36 coastal drowning deaths (to 22 January) is 33% (n=12) higher than the 14-year average (24) for the same period. This is a significant increase which has surf lifesavers on edge with warm weather expected around the country for Australia Day.
With thousands expected to flock to the beaches this long weekend, SLSA CEO Adam Weir said, "We are putting out the challenge to all of Australia to enjoy our amazing beaches and coastline but go home at the end of the day safe with great memories."
"We need the help of all coastal visitors to ensure there are no further drowning deaths. This can be as simple as looking after your mates by stopping to check for rips, looking for other dangers and having a plan on how to stay safe."
Warm weather, celebrations and enjoying our beaches can be the perfect combination for Australia Day, as long as you are also thinking about your safety and that of those you are with. The National Coastal Safety Report 2018 shows for the past 14 years (2004-2018) alcohol or drugs has been a contributing factor in at least 19% of all coastal drowning deaths.
"Alcohol impairs your judgement and can encourage risk taking behaviour, as well as altering coordination and reaction time." Mr Weir stated. "With approximately 257 coastal drowning deaths over the past 14 years involving alcohol or drugs the message is clear, don't swim if you are going to drink or take drugs. Please!"
Key facts relating to alcohol and drugs.
• 19% of coastal drowning deaths (2004-18) had alcohol or drugs as a contributory factor
• 74% of alcohol/drug related drowning deaths were aged 20-54 (19% under 25; 30% under 30; 41% under 35; 52% under 40)
• 87% male – almost half of all drowning deaths involving alcohol/drugs were males under 40 (47%)
• 40% of alcohol related coastal drowning deaths were 4 times or more above the legal limit.
• Alcohol related coastal drowning deaths were mostly Australians (68% of known cases) and Europeans (13% of known cases) – taken from country of birth
• 68% of cases happened >1km from lifesaving service
• Coastal drowning deaths happened in a variety of activities (30% swimming; 21% boating; 7% watercraft; 7% falls)
Surf Life Saving Australia urges all heading to the beach to consider the following:
• Stop, Look, Plan
• Where possible, swim at a patrolled beach, between the red and yellow flags
• Obey the safety signs at the beach
• Avoid alcohol and drugs when on, in and around water
• Learn how to identify a rip current and look for rip currents before deciding where to swim
• If you're not sure, ask a lifesaver or lifeguard about the beach conditions
• Wear a lifejacket while boating, rock fishing or paddling
• Don't go into or on the ocean during severe weather warnings
• Take personal responsibility, think twice and assess your safety before entering the water
• Supervise children at all times in, on and around water.
For the latest safety information – including patrolled beach locations – visit beachsafe.org.au