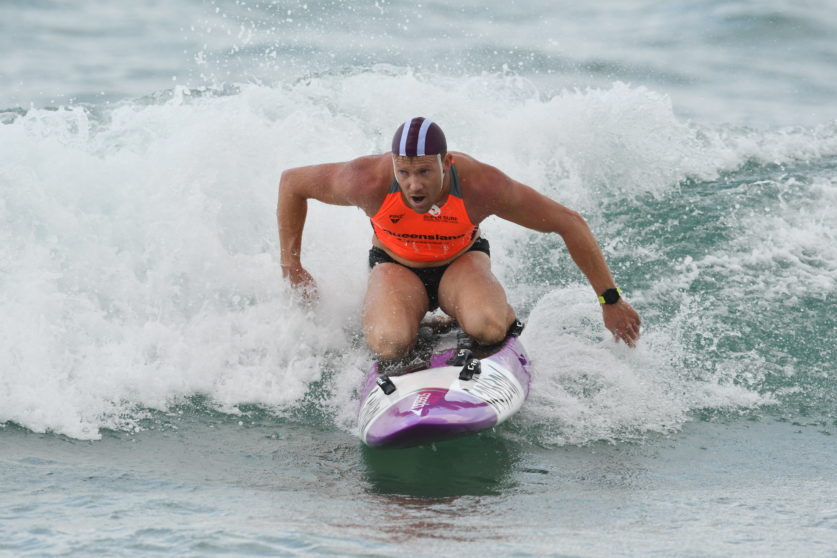 Canecutters keen for home-surf advantage in Round 2
Round 2 of the Super Surf Teams League kicks off this Sunday 15 December at Surfers Paradise with the QLD Country Canecutters looking forward to the "home-surf" advantage.
The Canecutters currently sit atop the table after dominating the first round at Bulli beach, NSW, on Sunday December 7 with 13 points, followed by the Scarborough Sunsets (12) and Northern Beaches Rays (11).
Canecutters Head Coach Sam Dick said his team is excited for Round 2 at home.
"We were incredibly excited about our performance in Round 1 and we are equally excited about Round 2 at the iconic Surfers Paradise," he said.
"While we were certainly very happy with the results of Round 1 and will take confidence from that going into this weekend, we know we have to produce 13 awesome races again to maintain our position at the top of the leader board.
"We know there are still some areas that we can improve upon and the team will be looking to target some key events at Surfers Paradise.
"We are looking forward to getting out and racing in this exciting new format and putting together some good performances, whilst having a lot of fun like we did in Bulli."
The Super Surf Teams League is a new initiative from Surf Life Saving Australia, designed to provide an additional pathway for aspiring athletes to test their abilities in a competitive arena.
More than 100 specialist surf sport athletes from 13 teams across Australia are competing for the inaugural Super Surf Teams League Trophy, awarded to the team with the highest accumulative point score after three rounds of competition.
The second round of the Super Surf Teams League will get underway at 8.40am with the Women's Beach Sprint finals.
Follow Surf Life Saving Australia (@SLSAustralia on Facebook, Twitter and Instagram) for live updates from Surfers Paradise.
Current Super Surf Teams League Standings:
| | | |
| --- | --- | --- |
| Team | Round 1 Points | Overall |
| QLD Country Canecutters | 133 | 13 |
| Scarborough Sunsets | 110 | 12 |
| Northern Beaches Rays | 106 | 11 |
| Sunshine Coast Marlins | 103 | 10 |
| Sydney City Sharks | 99 | 9 |
| Point Danger Seawolves | 95 | 8 |
| South Coast Makos | 92 | 7 |
| Victoria Blues | 90 | 6 |
| Hunter Central Coast Orcas | 89 | 5 |
| Broome Pearlers | 78 | 4 |
| NSW Country Dolphins | 77 | 3 |
| Margaret River Waves | 67 | 2 |
| SA Reds | 44 | 1 |