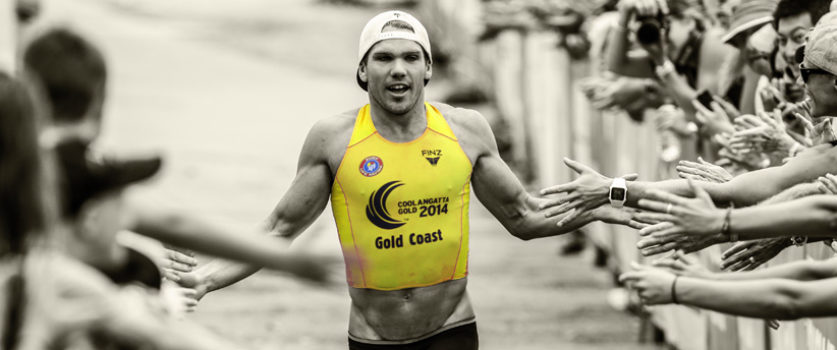 At this point you're literally almost home. The final run leg is the toughest but possibly the most rewarding part of the race. Just 8km of sand stands between you and Coolangatta Gold glory.
Things to remember:
Forget feelings – after getting off the board, you'll be relieved to be out of the water but your legs might not feel fantastic. Don't worry, you'll feel better with every step! Have confidence in the work you've done and enjoy your run.
Don't rest – this is a personal preference but it's my advice. DON'T SIT DOWN. If you are wearing shoes or need to get changed heading onto the run. Don't sit down to do it. There are hundreds of stories of people who've sat down to put on shoes, and they've never gotten back up. Don't let your body think it is time to rest. Keep it rolling.
Check the tide – you might want to run in shoes but if the tide is high and your ankle deep in soft sand, they're going to slow you down. Understand the conditions.
The secret weapon – It's been called the world's greatest sports drink, but flat Coca Cola is the best thing to drink on the run. It's not healthy, but neither is racing for 5+ hours. The sugar and caffeine in coke will keep you feeling good all the way home. BUT once you start drinking it, don't stop, otherwise you'll get that caffeine crash.
Reflect on the journey – take time during the run to soak up what it's taken to get here and everything you've been through on the way. It sounds soppy but do it anyway.
Enjoy the celebration – take time as you head down the finishing chute to find your family, friends, handlers and coaches and enjoy the achievement – you've completed the toughest test in Surf Life Saving.
Josh Minogue is the 2014 Coolangatta Gold winner.