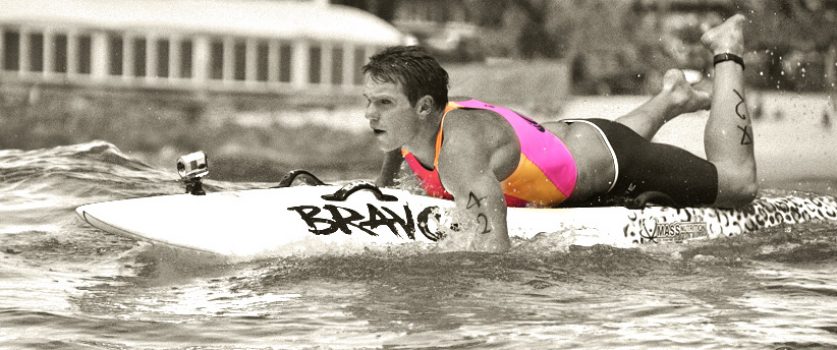 The first in our series of articles that'll get you to the Gold is about staying motivated. There are still roughly 7 weeks till race day, it's winter, you're in the thick of the hardest part of your preparation and you're definitely tired… so how do you keep on going?
ACKNOWLEDGE IT AND MOVE FORWARD
Motivation will ebb and flow throughout your journey toward the Coolangatta Gold; some days you'll feel like taking on Ali Day and Caine Eckstein. Other days getting out of bed is a hassle. That's the reality of taking on a challenge like this, so don't try and fight it. If motivation does start to get low, acknowledge that today might not be the best and move forward. Cut yourself some slack, maybe skip a session or use it as recovery but don't worry because it's natural.
NEVER LIE TO YOURSELF; ACKNOWLEDGE WHERE YOU'RE AT AND MOVE FORWARD.
PLAN
If you do start to feel unmotivated, try to figure out why… and plan a solution. Maybe you're not progressing like you want too so adjust your goals and sessions to suit. Maybe the weather is terrible so jump on the ergo instead of the ski. Maybe your training partners can't get to sessions so alter the program to ensure you're not alone. A lot of the time a lack of motivation has a very real reasoning behind it so find out what those reasons are.
MAKE A PLAN, WRITE IT DOWN, EXECUTE IT, MAKE ADJUSTMENTS AND REPEAT.
REST & RECOVERY
The amount of rest you have obviously affects your ability to perform athletically; but did you know rest also has a direct effect on your decision-making ability. Ever noticed how when you're tired it's easier to have an extra bit of chocolate, maybe skip the ski session on a Friday or avoid making that phone call at work? Your motivation may be compromised due to a lack of sleep. Go to bed a little earlier and that motivation might just return.
REST IS BEST.
PREPARATION
We've all seen the Instagram "models" #mealprep and had a laugh because, "nobody really does that stuff, do they?" but there is certainly something to be taken from making life as easy as possible. I'm not saying make a week's worth of chicken and broccoli for lunch but do things every day that make taking soft options a lot harder.  Pack your bag for swimming the night before so you're not searching for a towel and goggles at 4:45am; get a ride to training with someone so you're accountable; make sure you know exactly what time training is everyday so you're not missing the first half running late.
EASY OPTIONS ARE EXACTLY THAT SO MAKE THE RIGHT OPTIONS EASY.
INSPIRATION
We're all motivated by different things, so finding individual inspiration can be difficult. But a little inspiration can reignite your motivation to get back to work. For some people it's a quote, others a song, movie or goal but there is no right or wrong. A good way to start might be asking the people closest to you what it means to them, that you're taking on this challenge; you might be surprised by the answers and it might just be the spark you need.
ALLOW YOURSELF TO BE INSPIRED AND YOU'LL INSPIRE THOSE AROUND YOU.
Josh Minogue is the 2014 Coolangatta Gold winner.