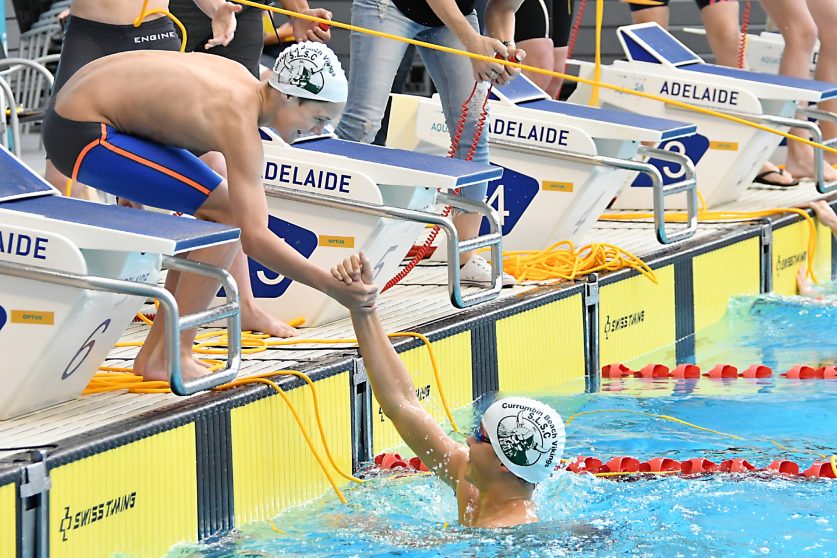 Currumbin Beach Vikings SLSC have managed to secure a sizeable lead of 75 points at the close of day two of competition at the 2018 National Pool Rescue Championships in Adelaide.
Following in the Gold Coast clubs' wakes is Maroochydore SLSC on 180 points, Sydney's Newport SLSC on 145 points, NSW Central Coast clubs Terrigal and Umina sit respectively in fourth and fifth place with WA's Trigg island following in at sixth.
In the Masters, it is currently a neck and neck battle between South Australia's West Beach SLSC and Queensland's Tweed Heads & Coolangatta SLSC.
Completion will resume tomorrow morning at 08:30 am with the Pool Lifesaver relays, 100 Mannikin Carry, 50m Swims with Fins and Rescue Medley with all points accruing towards the champion Surf Life Saving Club and the Champion State.
Please find current standings below
Current Standings 2018 National Pool Rescue Championships
Place
Club
Points
1
Currumbin Beach =Vikings SLSC
255
2
Maroochydore SLSC
180
3
Newport SLSC
145
4
Terrigal SLSC
128
5
Umina SLSC
108
6
Trigg Island SLSC
59
7
Grange SLSC
48
8
Mordiallic SLSC
35
9
Kurrawa SLSC
34
10
Bulli SLSC
31
11
Glenelg SLSC
30
12
Brighton SLSC
27
13
Avoca Beach SLSC
23
14
Port Noarlunga SLSC
19
15
City of Perth SLSC
17
16
Half Moon Bay SLSC
15
17
BMD Northcliffe SLSC
10
18
Seacliff SLSC
10
19
West Beach SLSC
8
Current Standings 2018 Pool Rescue Championships Masters
Place
Club
Points
1
West Beach SLSC
117
2
Tweed Heads & Coolangatta SLSC
113
3
Terrigal SLSC
72
4
Fremantle SLSC
34
5
North Cottesloe SLSC
29