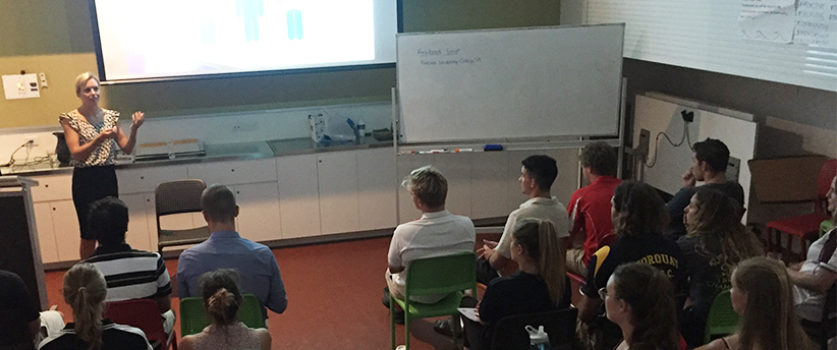 The SLSA National Leadership College began on Sunday 3 February in Sydney, and we were proud to welcome 25 members from around Australia.
The annual college is an initiative by SLSA, aimed at developing leadership skills of members from around Australia, aged between 20 – 30 years, who have demonstrated leadership potential within their club throughout the previous year.
During the program, participants will be treated to a range of team and inter-personal skills building activities, challenges, workshops and presentations by key note speakers.
This year's key note speakers include Rob McNeil, Assistant Commissioner of Fire & Rescue NSW and Director Metropolitan and Regional Operations at Fire & Rescue NSW, Sally Cummings from Engage Health and Melanie Evens, Head of Retail Banking at ING Australia.
Find out more about the SLSA National Leadership College at https://sls.com.au/role/national-leadership-college/