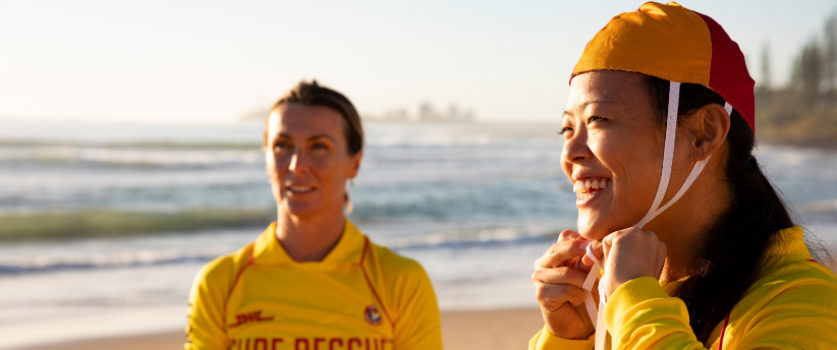 Surf Life Saving Australia (SLSA) is calling for expressions of interest for the position of Independent Director as a member of the SLSA Board.
Nominations are encouraged from all suitably qualified and experienced members for this position on the SLSA Board.
Appointment of Independent Directors will take place at the SLSA Board Meeting, to be held on Saturday 24 August and successful candidates will be notified that day.
The position will be for a 2-year term starting in November 2019.
Members interested in nominating for this position should carefully read the SLSA Constitution, regulations and policies, including SLSA's Board Governance Charter to confirm their eligibility, willingness, capability and capacity to fulfill the important responsibilities associated with this position.
The following is a summary of primary responsibilities for this position.
2.1 Independent Directors Prerequisite Skill Base:
The Independent Directors shall have specific skills in commerce, finance, marketing, law or business generally or such other skills which complement the Board composition, but need not have experience in or exposure to surf life saving. An Independent Director does not need to be an Individual Member.
Subject to the Act and the provisions of this Constitution, the business of SLSA shall be managed, and the powers of SLSA shall be exercised, by the Board.
Without limiting the generality of the previous sentence the Board as the national authority for surf life saving in Australia, shall be responsible for acting on all national issues in accordance with the Objects and shall operate for the benefit of the Members and the community throughout Australia and shall:
a.  govern surf life saving in Australia in accordance with the Objects;
b.  determine major strategic directions;
c.  determine policies;
d.  review SLSA's performance in achieving its pre-determined aims, objectives and policies; and
e.  manage international responsibilities.
For more details on the requisites of an SLSA Board member please refer to the Circular below.
If you wish to apply please submit a properly completed Expressions of Interest form below.
Failure to provide a properly completed form will result in non-acceptance of the nomination.
Nominations must be received by the SLSA Chief Executive Officer by 5.00pm Friday 26 July 2019.
Expressions of Interest – SLSA Independent Director