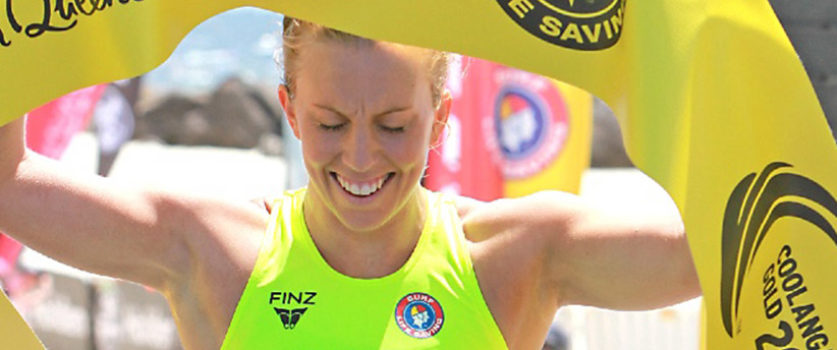 Sydney's Northcliffe newcomer and former swim star Georgia Miller has claimed her maiden Coolangatta Gold title.
Miller, who moved from Newport to re-join former Manly coach Naomi Flood at Northcliffe,  not only celebrated her first Coolangatta Gold victory but also her grand mother Rae Sankey's 86th birthday with "Nana Sankey" the first to congratulate her winning grand daughter who carries Rae as her second name.
The 21-year-old Miller had the encouragement of her new Northcliffe Club handlers, including former Australian surf champion Mark Williams spurring her on when she started to struggle.
Miller also recorded a stunning time of 4:29.22 to beat team mate Danielle McKenzie (4:39.08) and Noosa's Australian champion Lana Rogers third in 4:41.42.
"I'm so excited and so happy. This whole move up here to Northcliffe and the training has really paid off, I'm speechless," said Miller.
"I got to about halfway on the run and started having a little panic attack and was so lucky that one of my handlers was there to calm me down because I was really close to pulling out.
"My breathing got all funny and I started to tear up and I thought that was going to be it for me.
"But he got me to calm down and keep pushing through and I'm so lucky to have such great handlers and support."
On joining previous winners Hayley Bateup, Alicia Marriott, Brodie Moir and Liz Pluimers and Courtney Hancock ?
"I literally look up to all of those girls on the trophy, so to be next to them is such an honour and I will remember this day for the rest of my life and it's definitely the biggest win of my career."