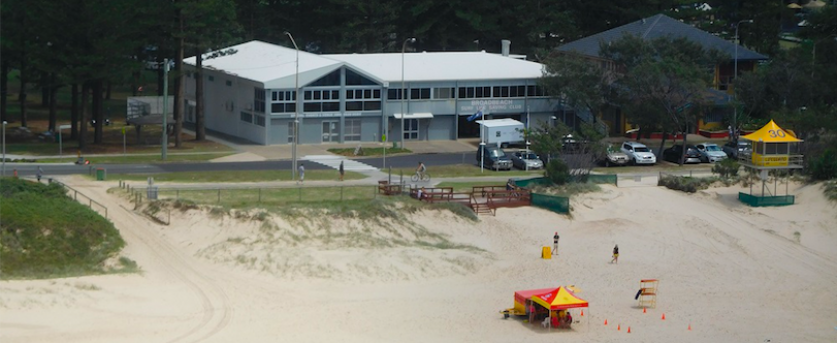 Scarborough WA, 21 April 2018 – Surf Life Saving Australia today announced the Australian Surf Life Saving Championships will return to the Gold Coast for 2019 and 2020, hosted by Broadbeach Surf Life Saving Club and North Burleigh Surf Life Saving Club.
'The Aussies' is the largest surf sports event of its kind and includes over 7,000 athletes from 311 clubs around the nation competing in more than 400 beach and ocean events. The announcement follows the successful Championships held at Scarborough beach in Western Australia, which concluded today.
Next year's Masters and Open competitions will be held at Broadbeach Surf Life Saving Club from 1 to 7 April 2019 and the Youth competition will be held at North Burleigh Surf Life Saving Club on 30 and 31 March 2019.
Graham Ford AM, President, Surf Life Saving Australia said "the Gold Coast is a world-class location for surf sports and the region's recent experience hosting the Commonwealth Games means it is an opportune time to return to Queensland.
"Millions of dollars have been spent in the region on public infrastructure and beach facilities, making it an ideal location for the country's biggest and most prestigious surf sports event."
Surf sports athletes and coaches including Darren Mercer, Trevor Hendy, Grant Kenny, Jimmy Walker, Peter Spence, Bert Hunt, Kristy Ellis, Harriet Brown, Courtney Hancock, Ali Day and Shannon Eckstein have all thrown their support behind the return and will continue to work in close consultation with SLSA.
According to Ironman Legend Shannon Eckstein, "the Gold Coast has seen some of the sport's most iconic moments and, as someone who competes on these beaches, I'm really pleased the Aussies has come home. All of the country's best athletes love competing here.
"The next 12 months will see preparation from competitors, the organising committee and SLSA to deliver this world class event and I am excited to be a part of it through the athlete panel."
Aussies boost for Gold Coast communities
More than 7,000 competitors are expected to travel to the Gold Coast to attend the Championships next year in April.
City of Gold Coast Mayor, Tom Tate said "It's wonderful news that The Australian Surf Life Saving Championships are returning to the Gold Coast. This news confirms again that we are way ahead as the home
of events, with more than 7,000 competitors visiting for the Championships. Of course, it makes sense as surf lifesaving is quintessential Gold Coast."
For Broadbeach Surf Life Saving Club this will be the first time in the club's 82-year history that it has hosted The Aussies – despite the Championships being held on neighbouring beaches many times in the past.
Wayne McLennan, President, Broadbeach SLSC said "Broadbeach Surf Life Saving Club could not be prouder to host The Aussies next year. This means a lot for our club and for the local community. The Aussies is a great way to bring more people into the area and showcase everything the Gold Coast has to offer."
Mr McLennan said "some of the world's best male and female surf sports athletes have had their competitive start on this beach and we're delighted to host the next crop of Australian champions."
The Youth Championships will be hosted by North Burleigh Surf Life Saving Club, which has long developed some of the country's best young surf sports athletes – and includes Coolangatta Gold, Elite Series, Branch, State & Australian champions within its ranks.
For more information on the upcoming 2019 Australian Surf Life Saving Championships visit: https://sls.com.au/aussies-2019/