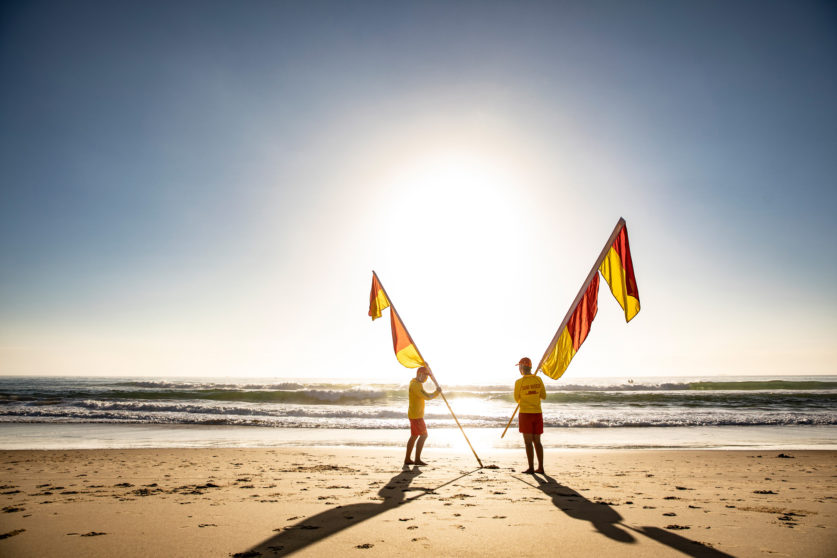 Surf Life Saving Australia (SLSA) is proud to announce that five surf lifesaving members have been elevated to SLSA life membership at the Board meeting held on Saturday 24 August 2019. Life membership is an honour awarded to surf lifesaving members who go above and beyond in their duties and responsibilities in the movement. SLSA congratulates the following members on their appointment and commends them on their continued dedication to the movement.
Robert Creek, Darwin SLSC, Northern Territory
Robert Creek has been instrumental in elevating surf lifesaving in the Northern Territory, always having a clear vision for the movement.
Robert notably introduced an Offshore Rescue Boat in 2003, ensuring that SLSNT contributed to a Search and Rescue service for the Darwin area. At a national level, Robert also made a significant contribution to the development and evolution of SLSA IT systems.
Through Robert's relationship with the Yolngu elders in the Northern Territory area, he was influential in establishing the first indigenous surf lifesaving club at Shark Bay. His strong relationships also helped in negotiations with indigenous elders for the redevelopment of Gove Peninsula Surf Life Saving Club.
Lenore Grice, Noosa Heads SLSC, Queensland
Lenore's service is acknowledged as both sustained and conspicuous. Starting her career in fund-raising and the Woman's Auxiliary, Lenore's talents expanded to become the first female coach, Trainer and Assessor. Lenore is noted by the panel as having a unique ability to draw women into the movement; she is extraordinary in evolving and developing the women around her. Lenore has made a sustained contribution at club, branch, state and national level. Her 40 years of service in SLS has seen Lenore show a strong commitment to youth development, sharing knowledge and positive values with those around her.
Natalie Hood, Portsea SLSC, Victoria
Natalie's long-standing history with SLS is recognised as being both conspicuous and sustained. Her talents have extended through several areas of the movement including sport, (as an accomplished competitor), the Australian Resuscitation Council, SLSA Medical Officer and International Lifesaving (ILS) representative. Natalie's service at a state, national and international level spans 26 years. Natalie's incredible contribution has been outstanding, and she has been recognised as a stellar representative of women in SLS.
Nancy Joseph, Fairhaven SLSC, Victoria
Nancy Joseph stands out as having shown continuous dedication to Surf Life Saving (SLS) over time at a club, state and national level, and her effort continues at a national level in youth and leadership development.
Nancy is a prime example of how quietly powerful leaders can influence organisations. Nancy has shown a commitment to her own continuous improvement, having participated in the national Leadership Development Camp in 1998, the High-Performance Leadership Conference in 2004 and the national Masterclass in 2014. Nancy has made important contributions to the national Awards of Excellence as a member of both the volunteer and club panels. Nancy's list of awards is a testament to her sustained commitment to Surf Life Saving and the evolution of award training over 20 years. Nancy has constantly kept up with developments in training and assessing which is both impressive and distinguished. She currently is the national Chair of Development, a role which sees her deeply involved with the national Leadership College and national Leaders' Masterclass each year.
Suzanne Storrie, Clovelly SLSC, New South Wales
Suzanne has been noted as one of the greatest trail-blazers in Surf Life Saving. Her commitment to Surf Life Saving and her ability to get things done is extraordinary. It is no surprise to anyone that Suzanne became the first woman to be appointed to the SLSA Board in 2011.
Suzanne has had a huge influence on women in SLS, acting as an inspiration and agent for change. She is noted as being genuinely humble in advocating herself and her integrity is amazing. Suzanne has championed the value of diversity at all levels of surf lifesaving (Chief Instructor, Club Captain, champion athlete, lifesaver, national Board member and governance expert) and actively advocates for the organisation to embrace diversity of both membership and thought.