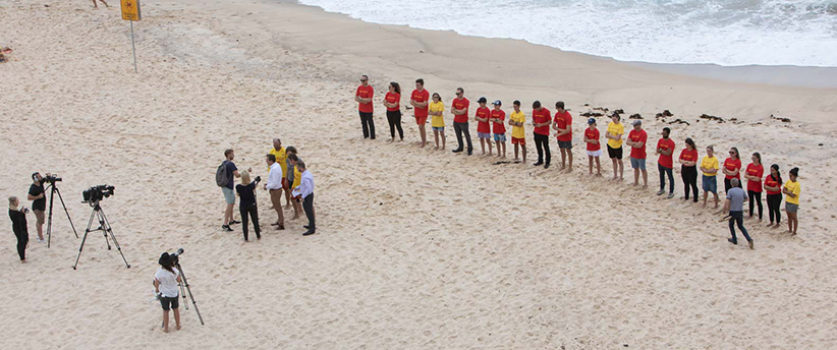 Today SLSA Australia unveiled a new public safety campaign called "The Think Line," encouraging beachgoers to draw a line in the sand to STOP, LOOK and PLAN before swimming at the beach.
"Our message to beachgoers is please, swim between the red and yellow flags, it is the area supervised by surf lifesavers and lifeguards who can assist you should something go wrong," said Shane Daw, National Coastal Risk & Safety Manager SLSA.
"But if you choose to swim out of hours or on unpatrolled beaches use the Think Line to "Stop, Look and have a Plan."
With three in four Australians unable to spot a rip, Daw says swimmers need to exercise caution.
"Rip related drownings and rescues are the number one hazard at the Australian coast. On average, at least 19 people drown per year as a result of rip currents, which is a tragedy as rip-related drownings are largely preventable," he said.
Visit www.beachsafe.org.au for more information.