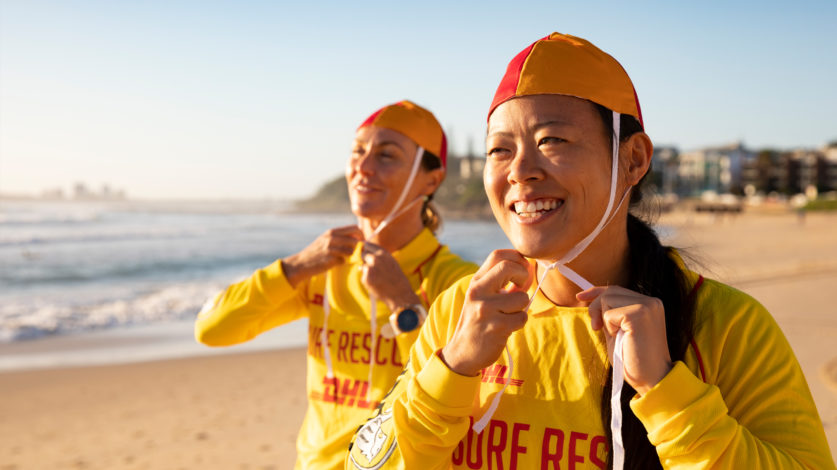 Surf Life Saving Australia calls for nominations for new Female Mentoring Program
Surf Life Saving Australia are calling for nominations for the newly created Female Mentoring Program which aims to strengthen and support females in positions of leadership in Surf Life Saving.
The new leadership program created by SLSA aims to support and encourage confident, strong and skilled female representation within SLS, to strengthen leadership skills, and identify, and develop the next generation of female leaders to position SLS for the future.
SLSA Life Member, Independent Director on the SLSA Board and Chair of Surf Sports Australia, Suzanne Storrie, is involved in the new initiative and said that there is nothing more satisfying than seeing someone you have mentored succeed.
"My mentors asked "why not?", believed in me when I didn't believe in myself and helped me navigate and map a course for my life," Storrie said about her own experience and passion for mentoring.
"When I think of the mentors and sponsors I have had, I think of people who have encouraged me to aim higher, be bolder and who saw something in me that I couldn't see in myself. Their encouragement and confidence propelled me into roles and experiences that set me up for bigger roles and contributions. Without them, I wouldn't have the opportunities I do today."
The Program will promote women within SLS, facilitating empowerment, support and leadership skills which can be applied to their paid roles inside and outside of SLS, volunteer activities and everyday life.
The Program will promote ongoing supported pathways of personal and professional development as well as networking opportunities. Each mentee will be selected based on demonstrated leadership abilities and their potential and willingness to develop further in this area and move into leadership positions.
"Mentoring is a gift. For the mentor it is an opportunity to see the world and its challenges through another's eyes and to provide challenge, advice and encouragement and to revel in the success of others. For the mentee, it is a gift of growth; having someone in your corner who offers a different perspective and shares their experience and who is committed to your success, however you define it," added Suzanne.
"Mentors, formal and informal, have challenged me and inspired me to create the life I want to have. They've reminded me I have choices, helped me to set goals and shared different perspectives that have guided me through many challenges.
"I wished I had understood their true value earlier in my life and career!"
If you or someone you know would like to strengthen their leadership skills or become a mentor and foster this in other females, make sure to fill out the online application forms below.
Nominations are now open and will close on Monday June 15, 2020.
For more information on the program head to Circular 65 19-20 Female Mentoring Program in the Document Library on the Members Portal – click here.