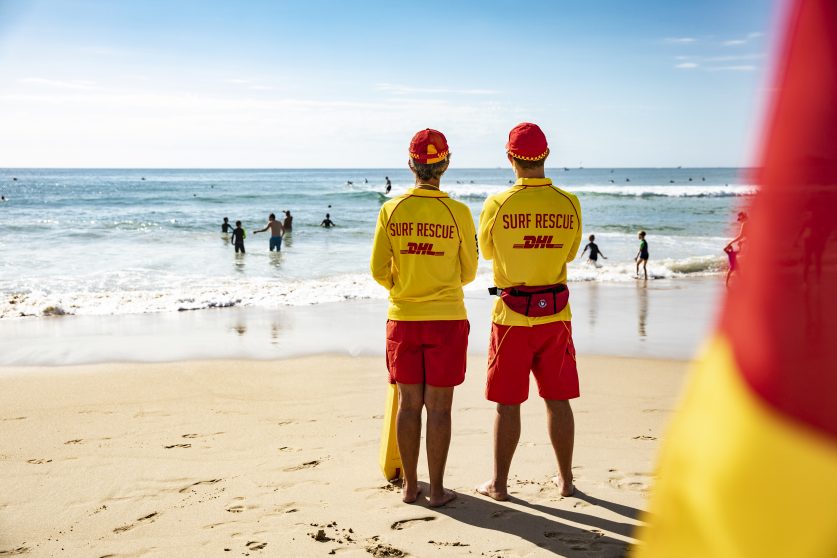 Surf Life Saving urges all Australians to stay safe this Australia Day long weekend
Volunteer surf lifesavers are on high alert across the country with thousands of beach visitations expected this Australia Day long weekend.
With ideal beach weather for most of the country, Surf Life Saving Australia is anticipating a busy long weekend as thousands flock to the beach to share in celebrations.
The summer drowning toll shows there has been 22 coastal drowning deaths (1 December 2019 – 20 January 2020), just below the 15-year average of 24 coastal drowning deaths. Boating, scuba diving and rock fishing have recorded the highest number of coastal drowning deaths at this time.
Warm weather, celebrations and enjoying our beaches may seem the perfect combination for Australia Day, but SLSA wants to make sure beachgoers and boaters ensure their safety and that of their loved ones is top of mind.
SLSA General Manager Coastal Safety, Shane Daw ESM said that people need to take extra precautions in, on and around water this Australia Day long weekend and celebrate responsibly.
"As many people flock to our beaches and the coastline to cool down and celebrate the long weekend, unfortunately drowning risk increases," Shane Daw ESM said.
"The summer period, in particular during holidays is recognised as times when drowning incidents increase."
The National Coastal Safety Report 2018-19 shows for the past 15 years (2004-2019) alcohol or drugs have been a contributing factor in at least 22% of all coastal drowning deaths in this time.
"Alcohol impairs your judgement and can encourage risk taking behaviour, as well as altering your ability to respond and react," said Mr Daw.
"With approximately 22%  of coastal drowning deaths over the past 15 years involving alcohol or drugs, the message is clear- don't swim if you are going to drink.
"Don't let your mates drink and drown.''
For beachgoers wondering where to swim and if it is patrolled over Australia Day long weekend, head to beachsafe.org.au or download the BeachSafe app to find additional water safety information and patrolled locations to swim between the red and yellow flags.
Surf Life Saving Australia urges all heading to the beach to consider the following:
Where possible, swim at a patrolled beach, between the red and yellow flags
Obey the safety signs at the beach
Learn how to identify a rip current and look for rip currents before deciding where to swim
If you're not sure, ask a lifesaver or lifeguard about the beach conditions
Wear a lifejacket while boating, rock fishing or paddling
Don't go into or on the ocean during severe weather warnings
Take personal responsibility, think twice and assess your safety before entering the water
Supervise children at all times in, on and around water
Swim with a friend and know your limits.