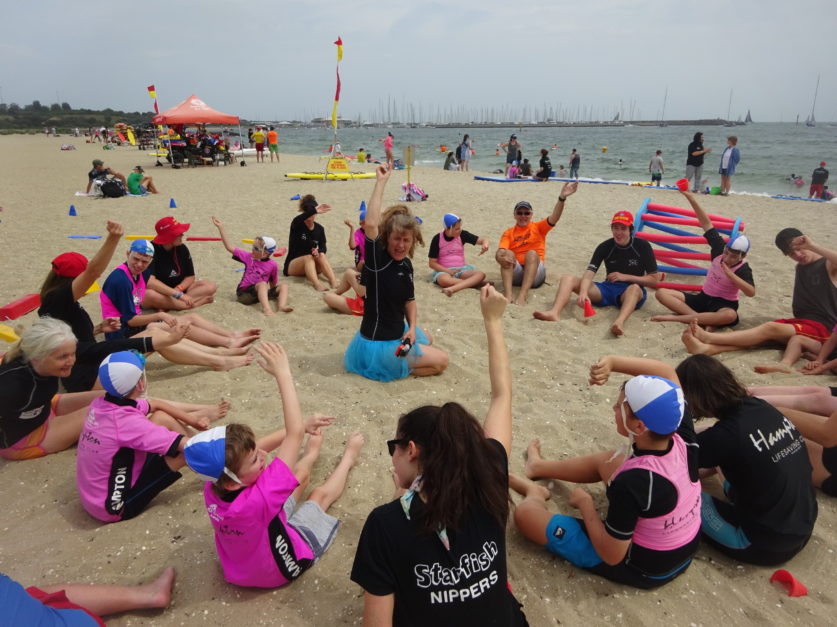 SURF STUDIO: Kerrie Curtis
Starfish Nippers – Hampton SLC, Vic
On the latest episode of Surf Studio, we catch up with Kerrie Curtis from Hampton Lifesaving Club in Victoria, who tells us about the incredible work of the Starfish Nippers Program and the all-inclusive carnival day that won them Lifesaving Victoria's Outstanding Achievement of the Year award.
"The program is really for anybody and everybody, it's all abilities," Kerrie said of the Starfish Nippers at Hampton SLC.
"We don't have an age limit, we've got kids who are five and six and we've got kids that are 18, 19, 20-years old.
"We work the parents and the family and the kids, and we focus on what their abilities are not their disabilities and we make it happen."
Kerrie said that the positivity and joy is palpable in the children that come to Starfish nippers week in week out and that the change that you see in the kids is the most rewarding part.
"It is the reason we do it," Kerrie said.
"To see the impact and the kids that come screaming down the beach going 'Tracey!' or 'Kerrie!' or 'Jeff!'.
"You just hear these kids screaming your name or screaming their mentors name and it is just priceless."
On the future of Starfish Nippers Kerrie said she would love to see this program in every surf club around Australia and that it can be run with very little resources but just requires support from club members and volunteers.
"It takes very little to run for resources, it just takes that drive of somebody to start it," Kerrie said.
"It's really really easy, we got it literally sorted in just over a month and you don't really need any special equipment other than your people, your people are the really important part.
"Children on the spectrum are typically 160 times more likely to drown than a typical child, so this is where it just aligns with LSV and SLSA's philosophy of a safe beach and this program facilitates that."
To find out about Kerrie and the Starfish Nippers Program at Hampton LSC make sure to tune into episode nine of Surf Studio on the SLSA website and SLSA Facebook page.
Surf Studio is regular online show with each episode featuring stories from around Australia and covering a range of topics such as sport, lifesaving, leadership, education etc and Surf Life Saving Australia encourages everyone to be involved. If you, or anyone you know has a story that you would like to share via Surf Studio please email surfstudio@slsa.asn.au