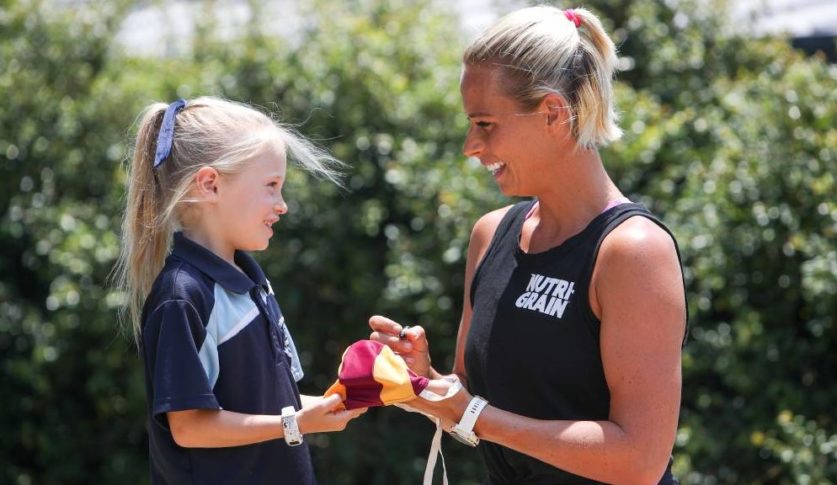 Three-time Nutri-Grain IronWoman Champion visits local Bulli primary school ahead of round three
Ahead of round three of the Nutri-Grain IronMan and IronWoman at Bulli this Sunday, three-time Nutri-Grain IronWoman Champion Courtney Hancock took time out to visit local primary school St Joseph's Catholic Primary in Bulli for a meet and greet with students and to deliver vital surf safety messages ahead of summer.
Hancock spoke to over 400 students at St. Joseph's Catholic Primary about the importance of being safe at the beach over summer and took time with young Nippers to sign their club caps and competition lycra's.
"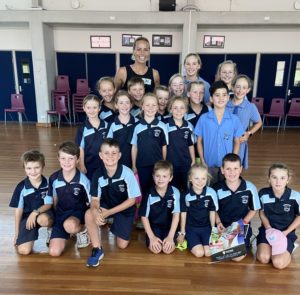 I absolutely this spot being in Bulli. Being a NSW girl, we raced here many times and I've actually done a lot of the Sydney Waters as well in Bulli before," she said.
"I really love the community here. The surf life saving support here is fantastic and there's definitely a lot of old faces to catch up with while I'm here."
The best IronMen and IronWomen will descend on Bulli Sunday for round three of the Nutri-Grain IronMan and IronWoman series, where athletes will compete in the Super Sprint format.
Hancock said that endurance races have come quite easily to her over the years as an athlete and that sprint races have been something that she has had to work harder at.
"As I've gotten older and more experienced, I feel like my speed has come a long way," Courtney said.
"Being round three I think a lot of people think this is crucial, this is really going to put you in a spot where you can win or lose a series.
"I'm not going to think about that at all, I'm just going to be thinking about getting to the day as best as I can, looking after myself and just focussing on the task at hand."
Hancock is currently placed third overall in the series and will be looking to pick up vital points as the Series reaches the halfway point.
Round three of the Nutri-Grain IronMan and IronWoman features three 10-minute races with a 5-minute break in between each race.
The Nutri-Grain Ironman and IronWoman will be broadcast live on Fox Sports and can streamed on Kayo from 2pm AEDT.