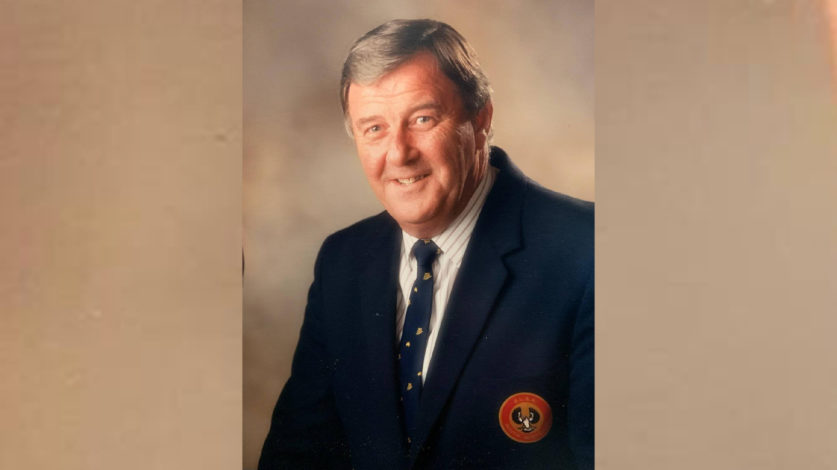 Vale Dennis Conlin OAM
Surf Life Saving Australia are deeply saddened by the passing of Dennis Conlin OAM last week at the age of 82.
Dennis was a Surf Life Saving Australia Life Member, Surf Life Saving SA Life Member, Grange SLSC Life Member, as well as a former SLSSA Secretary and President.
He first became involved with Surf Life Saving when he joined West Beach SLSC in 1956, before gaining his Bronze Medallion the following year. Dennis spent time at West Beach SLSC and Semaphore SLSC, before joining Grange SLSC in 1974.
His achievements within Surf Life Saving and to the community are extensive and include receiving a World Life Saving Certificate of Merit in 1979 and being awarded a Medal of the Order of Australia (OAM) in 1988 for services to Surf Life Saving.
He was awarded his Instructors Certificate in 1958 and his Board of Examiners Certificate in 1960.

As a competitor, Dennis was a member of the West Beach open boat which was selected to represent South Australia at the first Australian Championships held in South Australia at Moana Beach in 1962.

As a member of the Board of Examiners Dennis held the position of District Supervisor and was an official at State and Australian Championships, judging for 11 years from 1966 to 1979 in March Past and R & R competition.

He was the SLSSA Secretary for 14 years from 1961 – 1974 and was elected SLSSA President for 5 years from 1990 – 1994. He was also National Council Delegate for 11 of those years.

He was rewarded with Life Membership of SLSSA in 1968 and Life Membership of SLSA in 1979.
We pass on our sincere condolences to Dennis' family, friends and everyone in the Surf Life Saving community.
Vale Dennis